With fans expected to return to Tropicana Field in 2021, the Tampa Bay Rays Wednesday unveiled their plan for ticketing for the upcoming regular season.
The team is calling these plans season memberships rather than season tickets, because there will be no fixed season ticket locations for the year.
"We look forward to welcoming fans back inside Tropicana Field this year," Rays Vice President of Ticket Sales and Service Jeff Tanzer said in a statement. "A Season Membership provides a great way to join the Rays family while receiving tremendous flexibility and value, along with priority access to tickets and incredible benefits throughout the year."
According to a team release, memberships will start at $500, and the amount of the investment correlates to the location of the seats offered.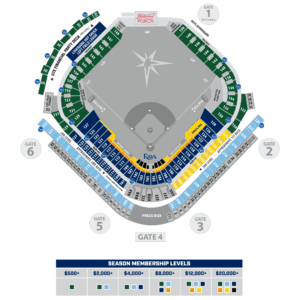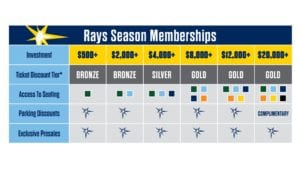 The Rays say season ticket holders will receive an email about season memberships for 2021.
The team will release a health and safety protocol, including the official reduced capacity, socially distanced seating and mask mandate, before the start of the season.